Gamebox Weekly Newsletter – Week of 9/12/22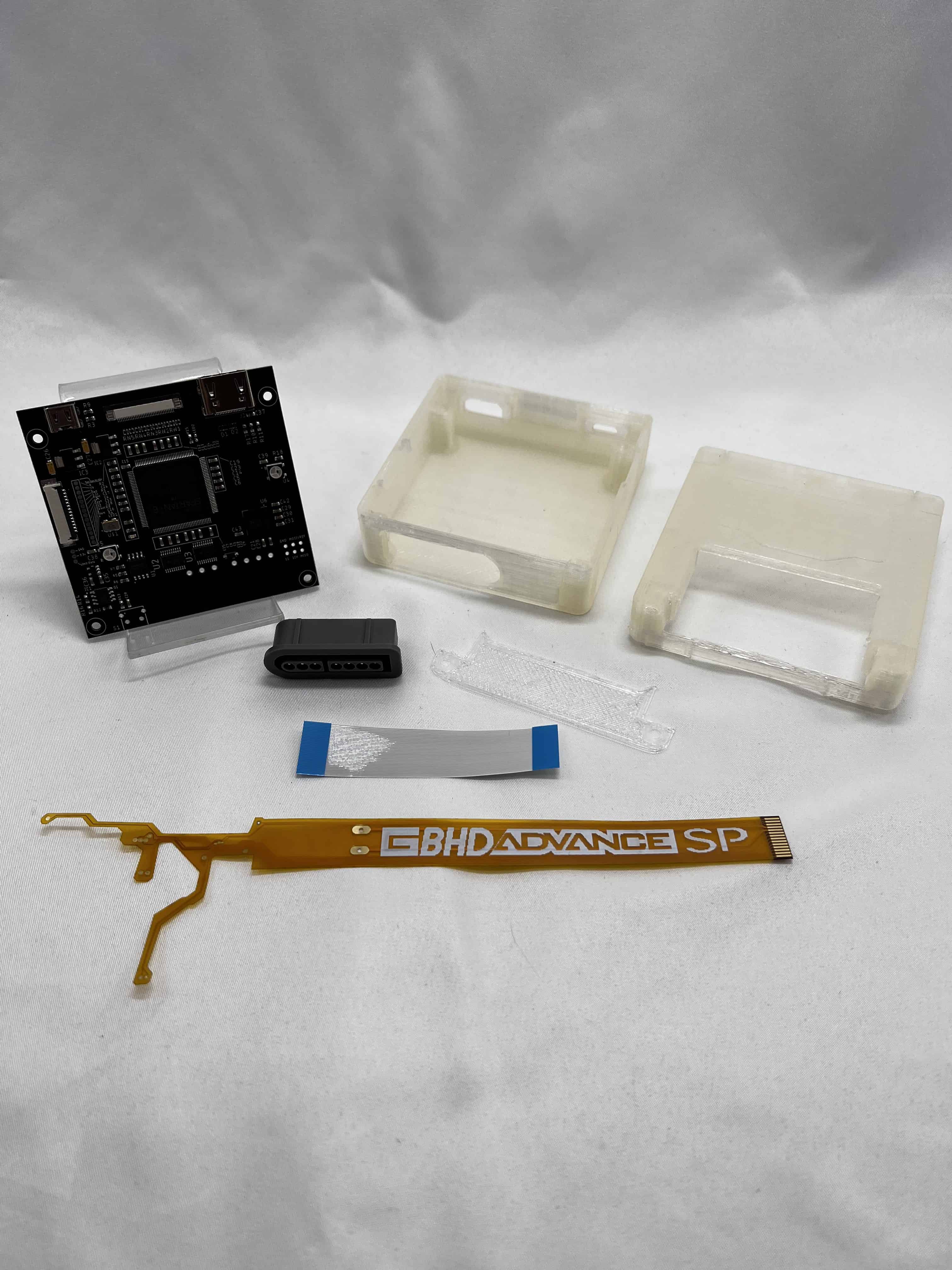 NEW PRODUCT LAUNCH: GBHD Advance SP – GBA SP Consolizer Kit We are proud to announce that we have launched the GBHD Advance SP consolizer kit listing! The differentiating factor between the SP and normal GBA version of the kit is the SP consolizer quick solder flex cable. Instead of soldering to the fine pitch of the GBA CPU legs, the SP quick solder flex cable solders to test pads which simplifies the install significantly!

Case has been designed by the rockstar Dennis van den Broek and is stunning. The case is minimal and compact with assembly being a breeze due to its clipping mechanisms to keeping the case together. Design files for the SP case will also be open sourced under Creative Commons non-commercial license, so those that have a printer and would like to print their own cases are welcome to do so! We have included an option in the listing for a "No case" kit which is $10 cheaper than the standard kit. Files will be uploaded to our website as soon as the design is perfected. Dennis will also be designing the case for the upcoming Game Gear consolizer (GGHD) as well, so stay tuned for pictures of what will be a beautiful case design.

GBHD Advance SP Kits and Prebuilt units will begin shipping mid October. We learned from our first launch and have decided to outsource the printing of the standard white cases so that we can get everyone their kits without delays due to our machines going down for various reasons. This outsourcing of case printing is reflected by a $10 price increase over the standard GBHD Advance (at cost for us, we just want to get everyone kits faster!). Firmware wise it is identical to GBHD Advance and has all the wonderful features you all have come to know and love!

Want to learn more or pick up a kit for yourself? CLICK HERE!
Postman's Engineering Update GBHD Advance restock and GGHD hardware production had a minor set back this week due to an incorrect part being ordered (incorrect package type for the part) so that put production back a little less than one week. The correct part was ordered and should be at the factory today or tomorrow (9/13) and assembly will begin. We expect to receive the hardware shipment week after next. Once we receive the shipment, Dennis and Postman will begin final preparations for case design and final firmware tweaks. Then it will be launch time! Anticipated ship date for GGHD is currently mid November.

Postman started prodding at the Gameboy Player for GameCube on a Sunday afternoon. The Goal is to learn as much as possible about the Gameboy Player as not much public information exists. He will work on this as a side project when he has time (which is currently limited to weekends unfortunately) and will document his findings and look into the possibility of a plug and play GBA Consolizer solution in the future. His twitter will have the latest and greatest updates when there are updates available, so make sure to follow him for the latest!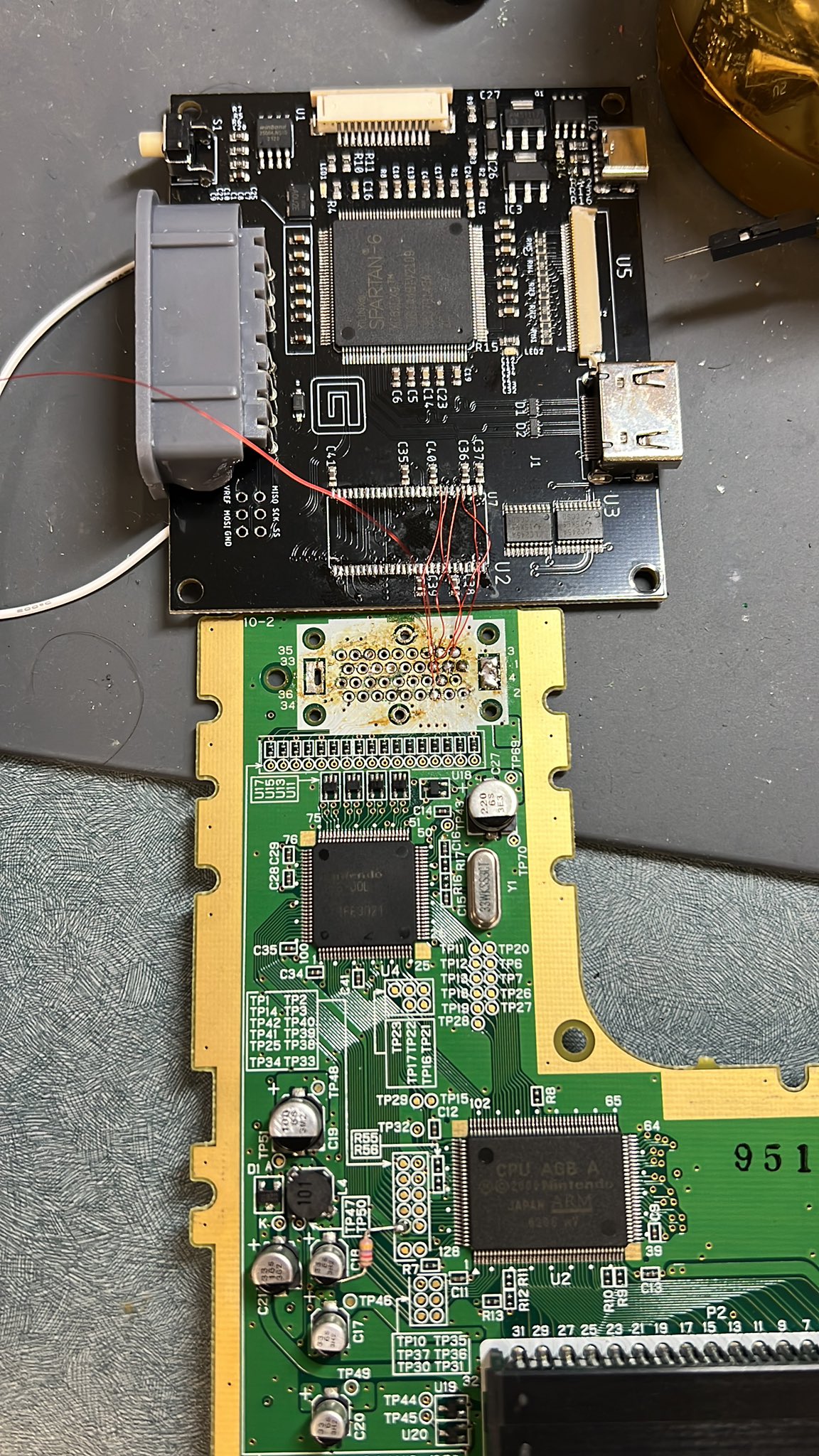 Postcation, All I Ever Wanted That's all for this week! Postman will be out of office and on a much needed/deserved vacation from this Wednesday (9/14) through next Monday (9/19) and will be back next Tuesday (9/20). Email responses and order fulfillment will be delayed in his absence and will resume upon his return. See ya next week, Posty! Enjoy your vacation and recharge your modding batteries.